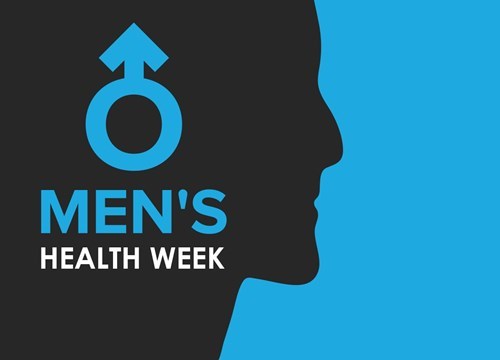 June 15–21, 2020
Health and wellness is always an important focus. During this week, we are reminding men to take control of their health, especially during the COVID-19 outbreak.
The following healthy habits from the Centers for Disease Control and Prevention (CDC) regarding Men's Health are a great place to start.
Men should get regular checkups
Many health issues can be asymptomatic. It is important that men take time to visit with their doctors and health care professionals.
Show your support with Blue Monday
Blue Monday occurs the first day of Men's health week every year. According to the Men's Health Foundation, it "is an international movement to promote men's health engagement, education and advocacy and demonstrate[s] a dedicated interest in men's health." Wear blue Monday, June 15 to show your support.
CCHA is here to help!
Our care coordinators can help you connect with a provider, assess your needs and help you gain access to resources to support you and your family's health.
Call CCHA Member Support Services
303-256-1717 | 719-598-1540 | 1-855-627-4685 (TTY 711)
Monday through Friday, 8 a.m. to 5 p.m.
If you need the information on this page in another format, please contact CCHA Member Support Services.
The information will be provided in paper form free of charge within 5 business days.
We can connect you to language services or help you find a provider with ADA accommodations.
If you are having a medical or mental health emergency, call 911 or go to your nearest hospital-based ER.
If you are having a mental health or substance use crisis, call Colorado Crisis Services at 1-844-493-8255.