Get Free Transportation to Your Health Care Appointments
Health First Colorado (Colorado's Medicaid Program) members who do not have transportation can ask for a ride to and from their health care appointments.
Types of Transportation:
Mileage reimbursement
Public transportation
Private vehicle or taxi
Wheelchair or stretcher van
Other options may also be available
Transportation can only be used for non-emergent health care appointments. Transportation cannot be used for picking up prescriptions, medical equipment or completing interviews and paperwork.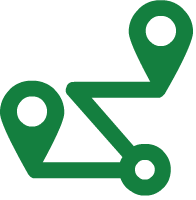 NEMT: Non-Emergent Medical Transportation Benefit
Non-emergent medical transportation (NEMT) is transportation to and from medically necessary services covered by Health First Colorado (Colorado's Medicaid Program) for members who have no other means of transportation, including free transportation.
You can use your NEMT benefit by contacting IntelliRide. Contact them directly to see how they can help you get to and from your health care appointments.
CCHA does not directly provide NEMT services for Health First Colorado members.
Phone
Local phone: 303-398-2155
Toll free phone: 855-489-4999
TDD state relay: 711
Speak to an agent Monday–Friday 8 am–5 pm.
Option 1: Spanish language
Option 2: Case management
Option 3: Dispatch
Option 4: Reservations
Option 5: Where's my ride?
Option 6: Medical facilities
Self-Service Portal
Login to the IntelliRide self-service portal to schedule trips or make changes.
Online Chat
Chat with a live representative Monday–Friday 8 am–5 pm on the IntelliRide website.
App

If you need the information on this page in another format, please contact CCHA Member Support Services.
The information will be provided in paper form free of charge within 5 business days.
We can connect you to language services or help you find a provider with ADA accommodations.
If you are having a medical or mental health emergency, call 911 or go to your nearest hospital-based ER.
If you are having a mental health or substance use crisis, call Colorado Crisis Services at 1-844-493-8255.