Starting January 1, 2021, there are new benefits for Health First Colorado (Colorado's Medicaid program) members seeking treatment for drug or alcohol use, or both.
Health First Colorado has added coverage for residential treatment, inpatient treatment and medical withdrawal management services for drug and/or alcohol use.
These new benefits help with recovery from the effects of drug and alcohol use, and recovery from drug and alcohol addiction.
If you need treatment for drug and/or alcohol use, talk with your provider. Residential treatment and inpatient treatment need pre-approval.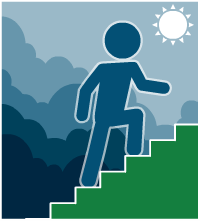 If you need the information on this page in another format, please contact CCHA Member Support Services.
The information will be provided in paper form free of charge within 5 business days.
We can connect you to language services or help you find a provider with ADA accommodations.
If you are having a medical or mental health emergency, call 911 or go to your nearest hospital-based ER.
If you are having a mental health or substance use crisis, call Colorado Crisis Services at 1-844-493-8255.