As a Health First Colorado member, you can receive dental services such as cleanings, fillings, root canals, crowns, partial dentures and others. In addition, children under age 21 can receive preventive services including exams, cleanings, X-rays, sealants, space maintainers, fluoride treatments and more.
There are no co-pays
For adults, the annual benefit covers each member up to $1,500 from July 1 - June 30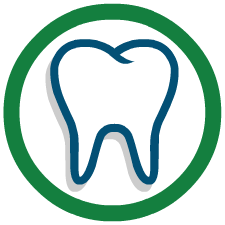 Changes to your dental benefits in 2021 due to the COVID-19 public health emergency
Know about benefit changes and plan ahead
It's important for you to know about changes to your benefits. Health First Colorado (Colorado's Medicaid Program) is making the following changes to the dental benefit after the COVID-19 public health emergency.
Who: Adult members
When: April 2021
What: The yearly maximum dental benefit is changing and $4 copays will be collected for visits.
Learn more: To learn more about your basic dental benefits, go to DentaQuest.com/Colorado. You can also create an account on the DentaQuest website to keep track of your benefits.
If you need the information on this page in another format, please contact CCHA Member Support Services.
The information will be provided in paper form free of charge within 5 business days.
We can connect you to language services or help you find a provider with ADA accommodations.
If you are having a medical or mental health emergency, call 911 or go to your nearest hospital-based ER.
If you are having a mental health or substance use crisis, call Colorado Crisis Services at 1-844-493-8255.