Up to 190 people who received a COVID-19 vaccine between February 3 and June 28, 2022, at the Wheat Ridge-based Colorado Family Clinic, at 4990 Kipling Street, and 594 patients who were vaccinated between October 9, 2021, and April 24, 2022, at Denver-based Servicios de la Raza, at 3131 W. 14th Avenue, are being asked by the Colorado Department of Public Health & Environment (CDPHE) to get vaccinated again after the clinics failed to properly store vaccines. CDPHE said there are no negative side effects or safety concerns of taking a COVID-19 vaccine that has not been properly stored; however, the vaccine may not offer protection against the virus. If you need help scheduling a vaccine, contact CCHA Member Support Services.
Colorado Community Health Alliance (CCHA) is committed to meeting the needs of our Health First Colorado (Colorado's Medicaid Program) members, providers, community partners, employees and vendors during the presence of COVID-19. We are here to support you and connect you to resources.
COVID-19 Vaccine
Studies show that COVID-19 vaccines are safe and effective at keeping you from getting COVID-19. Getting a COVID-19 vaccine will also help keep you from getting seriously ill, even if you get COVID-19.
The COVID-19 vaccine is free. You do not need ID or insurance to get vaccinated. Additionally, you are entitled to paid time off from your job to get vaccinated and recover from any side effects. Find answers to your vaccine questions.
Where to Get Vaccinated
There are more than a thousand vaccine providers across Colorado. You can get a COVID-19 vaccine or booster at a pharmacy, doctor's office, pop-up clinic or mobile vaccine bus near you. Please contact your primary care provider to see if the vaccine is available in your clinic.
Mobile Vaccine Bus or Pop-up Clinics
The Department of Health & Human Services has a text line to help you find a vaccine provider near you. Text your zip code to 438829 to find vaccine locations in your neighborhood. You can also search for a vaccine provider by county. Many providers take walk-ins or same-day appointments.
Vaccine Safety and Monitoring
COVID-19 vaccines were produced based on years of research from scientists worldwide and have proven safe and effective. Medical experts and independent doctors have evaluated the vaccine in tens of thousands of volunteers from diverse backgrounds – just like other vaccines. Learn more facts about COVID-19 vaccines from the CDC.
Vaccine Side Effects
After the COVID-19 vaccination, you may have some side effects. These are normal signs that your body is building protection. The side effects from the COVID-19 vaccination, such as chills or tiredness, may affect your ability to do daily activities, but they should go away in a few days. Learn more about what to expect after getting vaccinated.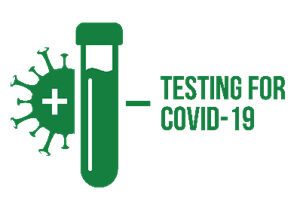 Free At-Home COVID Tests
Health First Colorado and Child Health Plan Plus (CHP+) began paying for at-home COVID-19 tests for members in January. Each enrolled Health First Colorado member can get up to 15 free at-home tests per month from pharmacies that serve Health First Colorado. There are no out-of-pocket costs or co-pays for Health First Colorado or CHP+ members. Health First Colorado and CHP+ will reimburse the pharmacies after members receive the free tests.
Due to the high demand, at-home tests have been in short supply, and pharmacies are having difficulty getting them from their suppliers. Members are encouraged to call the pharmacy ahead of time to see if they have at-home tests in stock.
The federal government recently launched an online program allowing each household address to receive a maximum of four tests. This program is limited to a one-time order of four tests per household arriving by US mail, usually within seven to 10 days.
The Colorado Department of Public Health and Environment (CDPHE) also has an online program where Coloradans can order two tests per week. If members are interested in receiving multiple tests, they will need to reorder tests. Tests do not automatically ship on a recurring basis, and because of high demand, tests will usually arrive in two weeks. Health First Colorado does not manage the federal program or the CDPHE program.
Please visit the Health First Colorado webpage for more information on at-home test coverage, a list of enrolled pharmacies and FAQs.
Positive COVID-19 Test Results

Negative COVID-19 Test Results

If you test positive, you should isolate and inform your health care provider, as well as any close contacts.
Consider using a self-test before joining indoor gatherings with others who are not in your household.
A positive self-test result means that the test detected the virus, and you are very likely to have an infection and should stay home or isolate.

A negative self-test result means that the test did not detect the virus and you may not have an infection, but it does not rule out infection. Repeating the test within a few days, with at least 24 hours between tests, will increase the confidence that you are not infected.
Reasons to Get Tested
If you have COVID-19 symptoms
After known or suspected exposure to COVID-19
For Screening (schools, workplaces, congregate settings, etc.)
Before travel
When asked by a health care professional or public health official
CDC recommends that anyone with any signs or symptoms of COVID-19 get tested, regardless of vaccination status or prior infection. If you get tested because you have symptoms or were potentially exposed to the virus, you should stay away from others pending test results and follow the advice of your health care provider or a public health professional.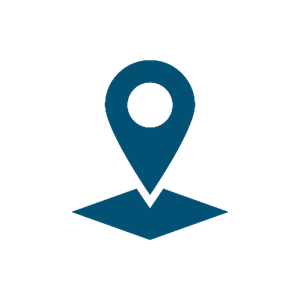 Where to Get Tested
It's easy to get a free, fast, and safe COVID-19 test. There are more than 100 free community testing sites across Colorado. Making an appointment is easy, and you don't need insurance or ID to get tested.
Use this list of free community testing sites to find a test near you. You can also view a list of testing sites by city.
Need a test on the weekend? Click here for a list of sites open on Saturday and Sunday.
Read additional frequently asked COVID-19 testing questions.
Visit the Health First Colorado webpage for more information on at-home test coverage, a list of enrolled pharmacies and FAQs.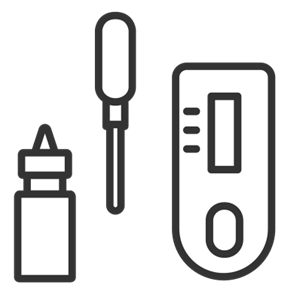 What Can I Do to Prevent COVID-19?
There are several steps you can take to minimize your exposure to COVID-19:
Wash your hands frequently with soap and water for at least 20 seconds. If soap and water are not available, use hand sanitizer that contains at least 60% alcohol.
Avoid touching your eyes, nose and mouth. It may be possible to get COVID-19 by touching a surface or object that has the virus on it and then touching your mouth, nose or eyes.
Cover coughs and sneezes with a tissue. Then throw the tissue in the trash. Use your inner elbow if tissues aren't available.
Stay home if you're sick, and keep your children home if they are sick. Clean all "high-touch" surfaces in your home every day with a household disinfectant that has an "EPA Approved" label. This includes doorknobs, tables, countertops, and personal items such as cell phones.
Wear a mask and practice social distancing in public spaces.
What are COVID-19 Symptoms?
Most people with COVID-19 have mild symptoms similar to the common cold or flu. Symptoms may appear 2-14 days after exposure and can include:
Fever or chills, cough, shortness of breath, muscle aches, generalized fatigue, Loss of taste and/or smell.
Visit the CDC website for additional symptoms.
What Should I Do If I Have COVID-19 Symptoms?
If you are sick with COVID-19 or think you might have COVID-19, follow these steps from the CDC to care for yourself and help protect other people in your home and community.
Read additional frequently asked COVID-19 questions on the CDC website.
CCHA is Here for Our Members and Providers
If you need the information on this page in another format, please contact CCHA Member Support Services.
The information will be provided in paper form free of charge within 5 business days.
We can connect you to language services or help you find a provider with ADA accommodations.
If you are having a medical or mental health emergency, call 911 or go to your nearest hospital-based ER.
If you are having a mental health or substance use crisis, call Colorado Crisis Services at 1-844-493-8255.